FireProof Door UNIVER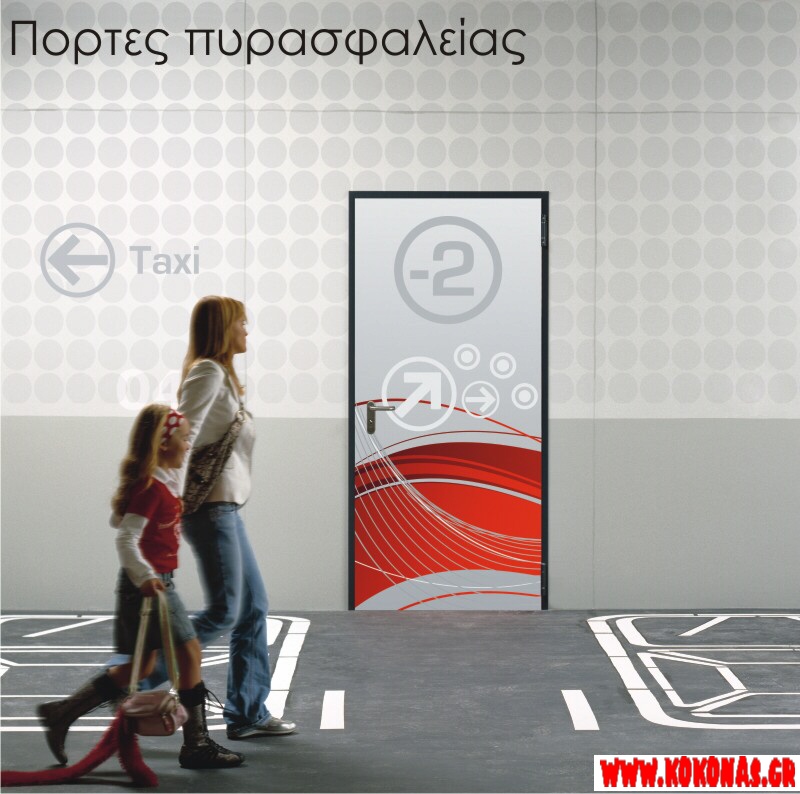 Our company has a stock of REI 60 fire doors in the following dimentions:
800 x 2050
900X2050
1000X2050
800X2150
900X2150
1000X2150
Specifications
Leaf reversible (left – right) 65mm thick made of galvanized sheet metal bilaterally, filled with insulating material fire.
Mounted clip frame from galvanized profile.
PATENT lock type with provision for cylinder.
Handle fireproof plastic with metal core and single cylinder lock on the package.
Two hinges by which the one with spring return, the other ball bearing (type nest).
Domestic support for subsequent placement mechanisms to restore and panic bar.
Thermodiogkoumeni film type Palusol around a specially shaped recessed frame.
Identity of the door recorded in pinakaki sokoro fixed to the door.
Electrostatic powder paint epoxipolyesteriki, corrugated (Antigrafiti), color NCS-4020.
Delivered in standard dimensions. Weight: 35 kg
Change the color palette RAL in order (Delivery 30 days).
The frame is manufactured for installation in finished floor.
Delivered in standard sizes above within 24 hours
For more information please contact with us. We deliver also doors in custom dimentions.